Customer Reports
LymeplexPlus® products are designed to fortify a compromised immune system. Our customers have reported significant increases in their quality of living.
Energy increases

Better quality of sleep

Overall feelings of wellness

Colds and viruses don't "hit them" as hard as they did in the past

The protocol was compatible with other health issues

Significant reduction in joint pain

Reduction of fever, chills, and dizziness
LymeplexPlus® products are third-party certified and are tested by an FDA-registered and ISO/IEC 17025-accredited laboratory for potency and quality.
Lyme Disease
Suggested Holistic Protocol for Maximum Recovery
Click on the steps to view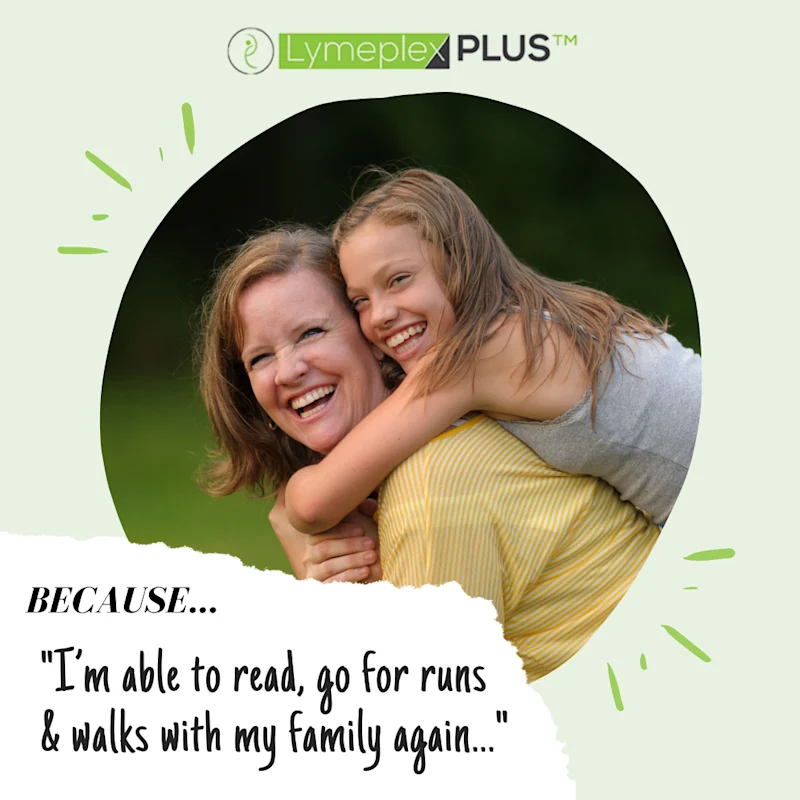 Real Words from Customers
LICENSED HEALTH PRACTITIONER
If you are interested in applying for a Licensed Health Practitioner Account for the LymeplexPLUS™,
click here to apply.